Coming back with another outfit. Today I would like to introduce you the denim tregging that I've bought Saturday! They are exactly like a pair of legging with a little difference: the material is unlike! :D They are made of elasticated denim which is able to adapt to anyone and for this reason I hold the view that they are fantastic! I would recommend to take a larger size because they are really narrow!
è sono davvero aderenti!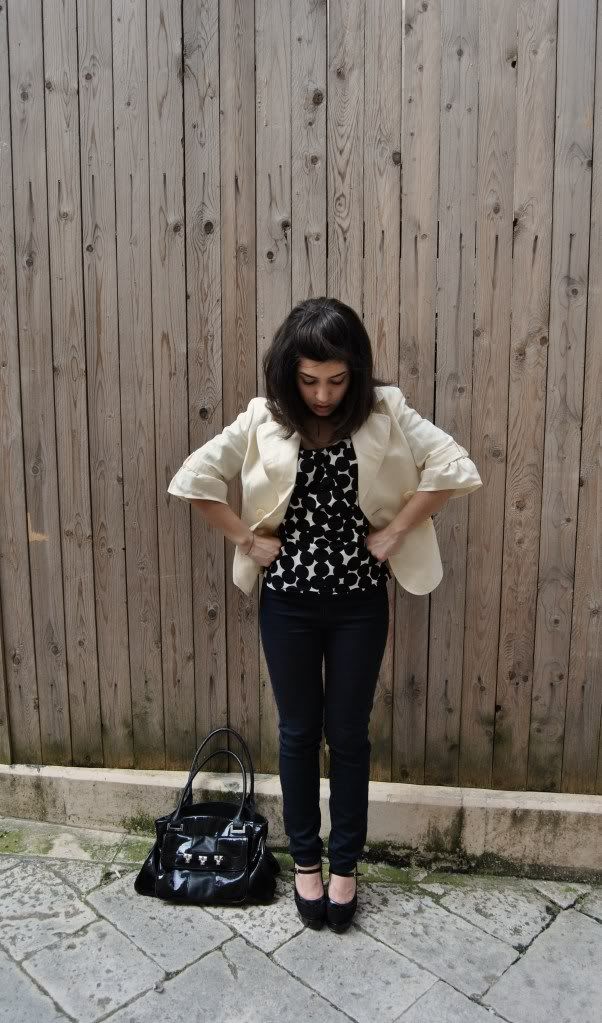 I've decided to combined them with a classical jacket with strange lenght (I've bought it two years ago and I've never used it; today I was inspired :D ) and with a t-shirt bought in H&M! I love this t-shirt because I've the possibility to match it with every outfit! (There is also a big bow on the back of it).

I hope you have enjoyed it! See you soon guys! :D